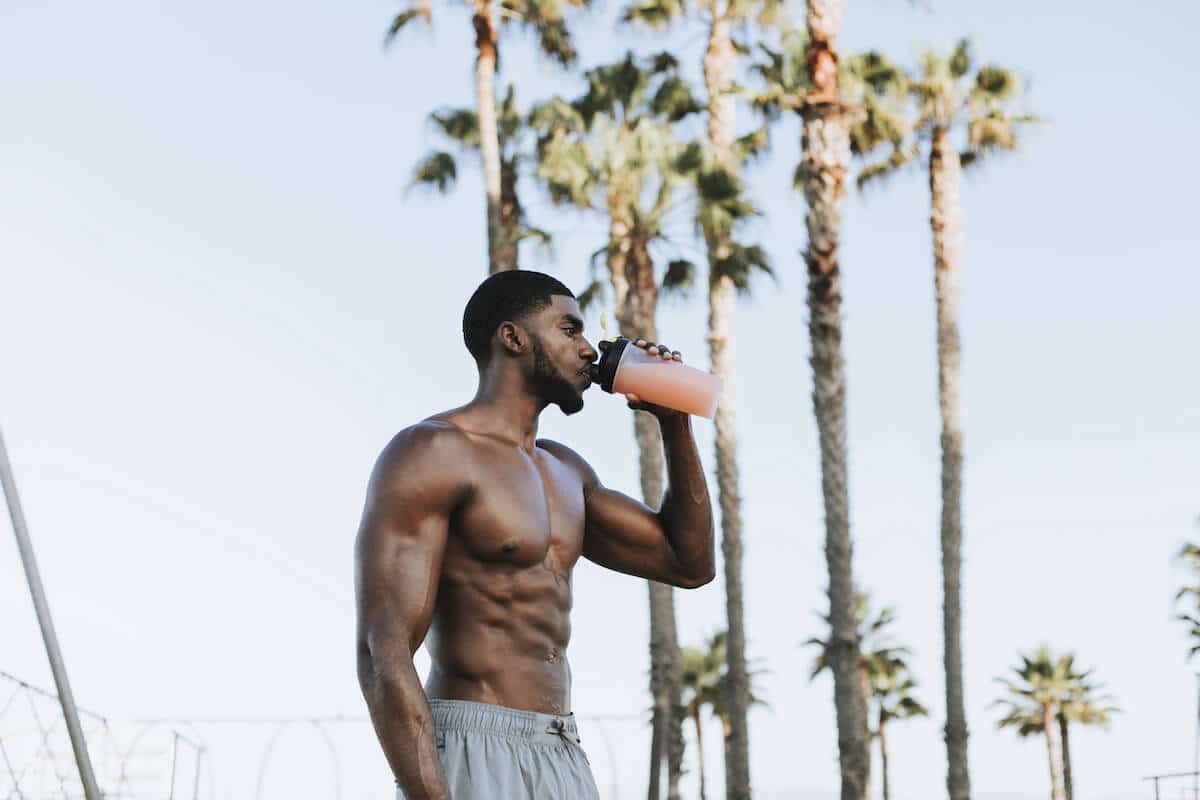 24 Nov

The Benefits of Organic Protein Powder

Organic protein powder is an excellent way to support your body, regardless of your health and fitness goals. You can add high-quality proteins and organic superfoods like chia seeds to your diet with protein shakes and meal replacement supplements while saving time and providing your body with valuable nutrients.

Join us as we examine organic protein powder, its benefits compared to non-organic protein powders, and key factors to consider when picking an organic protein powder that suits your goals. Please note that it's best to speak with your healthcare provider before changing your diet, particularly if you have existing health conditions.
Why Organic Protein Powder?
Organic foods are in higher demand today than ever before, and they're only getting more popular with each passing year. In addition to being better for the environment, organic foods have science-backed health benefits such as:
Fewer pesticides
Fewer heavy metals
More healthy fats
No antibiotics
No synthetic hormones
It should come as no surprise, then, that organic protein powders and supplements are also popular right now. You're getting the benefits of organic foods alongside the benefits of supporting your body with protein.
Organic Protein Powder vs. Non-Organic Protein Powder
Both organic and non-organic protein powder supplements provide your body with valuable nutrients. For example, protein powders typically offer all nine essential amino acids, which are the building blocks for muscles and almost every organ in your body. They also provide your body with carbohydrates to fuel exercise and healthy fats to aid in nutrient absorption.
Protein powder can offer a range of health benefits, including: 
Weight loss
Weight management 
Muscle growth 
Post-workout recovery
Enhanced nutrition 
Both organic and non-organic protein powder can provide these benefits to improving your nutrient profile and supporting your body. Also, you don't need to be an athlete to benefit from protein powder. A protein supplement or meal replacement can help keep you full throughout long workdays or save you time in the morning.
Organic protein powder is considered by some to have added health benefits over non-organic options. For one, high pesticide exposure is linked with an increased risk of disease and serious conditions, which makes the reduced exposure with organics appealing. And since organic foods contain higher levels of certain nutrients, high-quality organic protein powder may support your body and vital functions more robustly.
On the other hand, non-organic protein powder is generally less expensive despite having similar amounts of protein. If you need to introduce protein supplements to your diet and cannot afford organic protein powder, there are several high-quality non-organic options.
Moreover, despite the perceived health benefits of organic supplements, there's evidence supporting the safety of non-organic products. Research suggests that the heavy metal content in non-organic protein powders would not result in adverse health effects. 
Due to limited and conflicting research, a comprehensive comparison of the benefits and drawbacks of organic and non-organic products is difficult. Use your best judgment when choosing products that work for your lifestyle.
Organic Protein Powder Options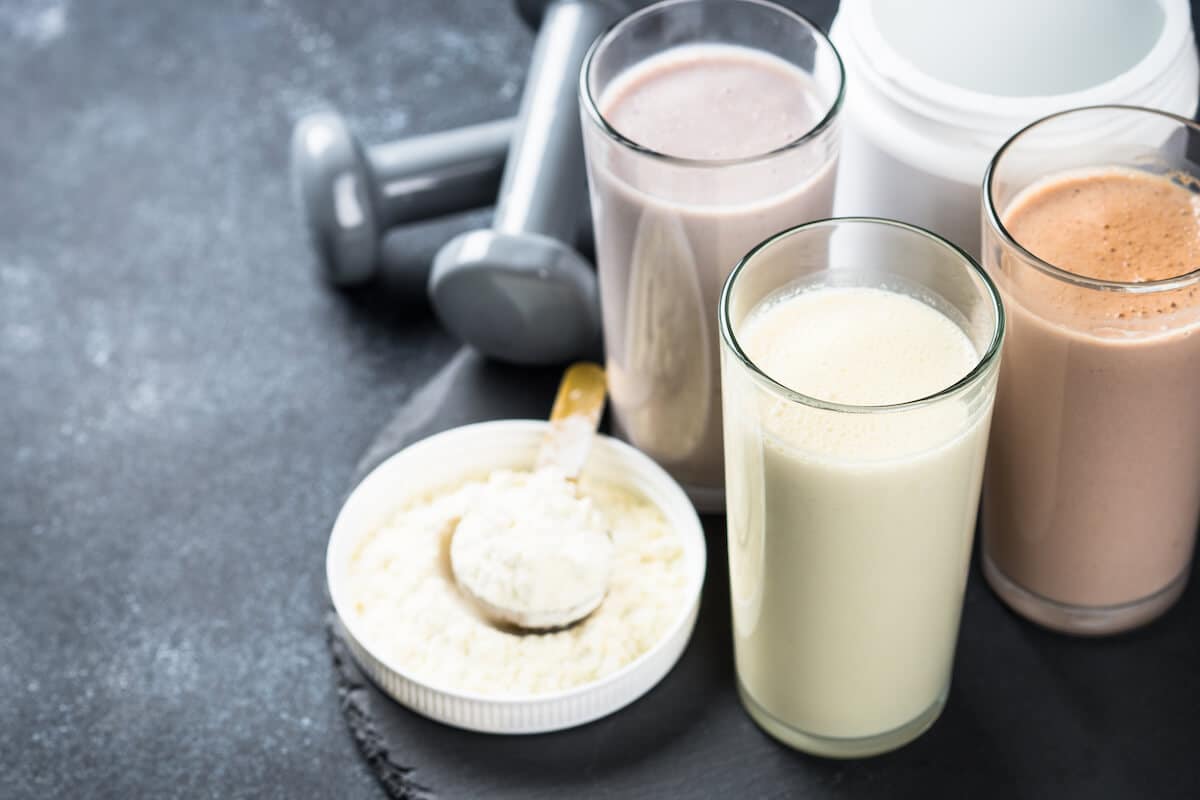 If you're going to buy organic protein powder, you want to get the best value for your money. But first, you want to decide what you want. The most popular options include:
Organic plant-based protein powder: Vegan protein powders are made from animal-free ingredients such as organic pea protein, soy protein, brown rice protein, hemp protein, or acacia protein. You can mix these protein powders with water, oat milk, almond milk, or another dairy-free milk instead of dairy milk to keep it plant-based. 
Organic creatine or whey protein powder: Creatine and whey protein powder are made from cow's milk. These options are usually made from grass-fed animals, which can

enhance the nutrient profile

of the milk. Learn more about

organic whey protein powder vs. non-organic options

.
If you can't decide between vegan protein powders and whey protein powder, consider trying samples of both or consulting a healthcare professional. Both are effective in supporting your health and wellness.
Next, consider any preferences or dietary restrictions when purchasing your supplements. Things you might want to look for include:
Added dietary fiber
Added nutrients (i.e., calcium, potassium, or vitamin B complex)
Added probiotics
Allergen-friendly
Certified vegan
Cholesterol-free/Low-cholesterol
Dairy-free/Lactose-free
Gluten-free
Low-carb/Keto-friendly
No added sugar (may use stevia or erythritol)
No artificial flavors or sweeteners (may use natural flavors or sweeteners)
No preservatives
Soy-free
Unsweetened
USDA Organic certified
The options don't stop here, either. Many high-quality organic protein powders have a great taste with delicious flavor options like vanilla bean, chocolate peanut butter, or creamy chocolate fudge. You can also add your own ingredients, such as a scoop of peanut butter, a tablespoon of cocoa powder, or a pinch of sea salt to customize the flavor further.
You'll find plenty of other add-ins and options as you shop, too. For example, some protein powder might have extra organic fiber from flaxseeds and chia seeds or xanthan gum for a thicker consistency.
If you're an athlete or enjoy tracking your nutrition, you might look for an organic protein powder that features a complete amino acid profile on the product labels. This is commonly included alongside serving sizes, daily values, and disclaimers. Some brands provide more nutrient information online as an accessibility option, too.
Finally, when choosing an organic protein powder, you can always look for the USDA Organic seal. Some products might claim to be organic but lack the USDA Organic certification, which verifies that all ingredients are organic. 
Picking the Best Protein Powder
Now that you know your options, it'll be easier to choose the best protein powder to support your goals. Whether you're buying organic or non-organic, don't simply opt for the first product you find. Instead, look for a high-quality brand you can trust, even if it takes a few extra business days to arrive.
Ingredient Optimized protein powder, for example, is designed for enhanced protein bioavailability. Better bioavailability means that your body can absorb the amino acids that make up the protein more efficiently, so you get the most from your supplement. 
If a brand has poor bioavailability, meaning that your body can't absorb it as easily, you might not be getting as many nutrients as you see on the label. Instead, you could be wasting your money on protein that is ultimately flushed from your system.
Instead of buying a large jar of protein powder, pick samples of the types of supplements and flavors that catch your eye. This will allow you to find one that meets your dietary needs, supports your physical activity, and has a great taste. And if you're not a fan of protein shakes, consider meal replacement bars instead.
Support Your Health With Organic Protein Powder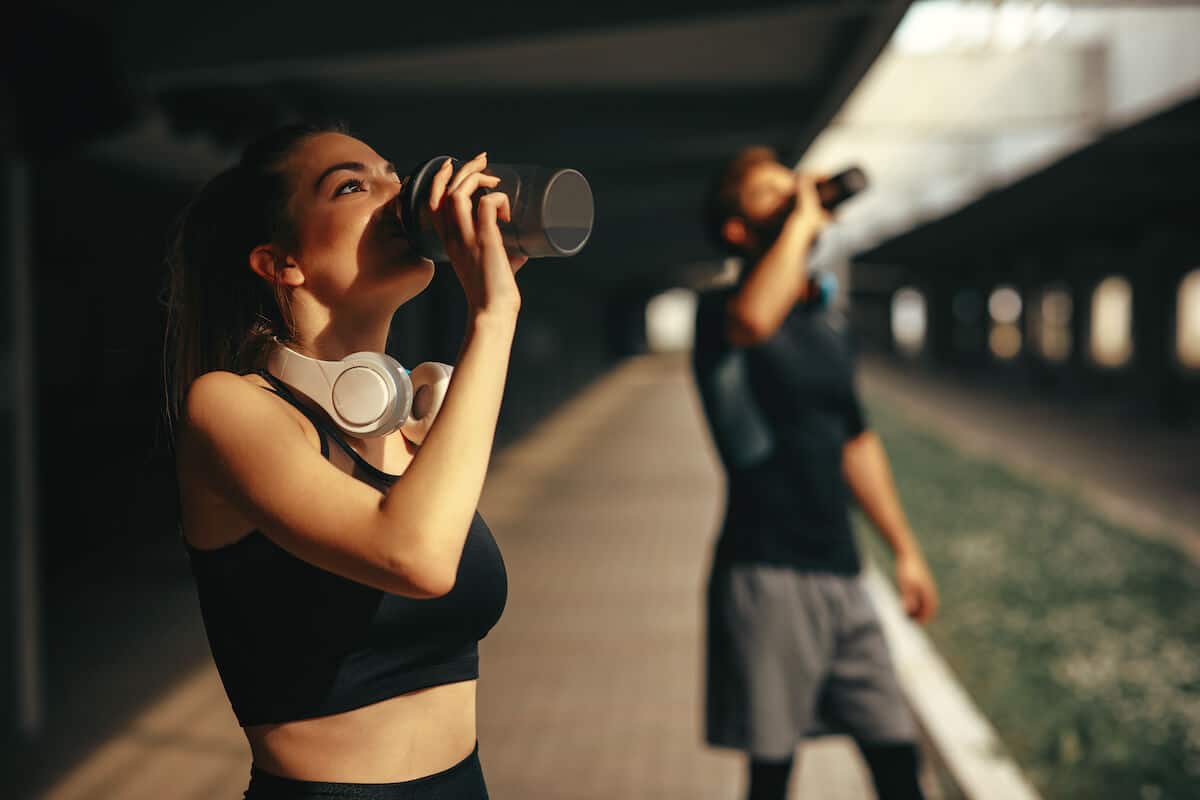 Certified organic protein powder can provide the health benefits of organic ingredients and protein supplementation in one product. Organic ingredients can offer fewer pesticides and increased nutrients. But again, whether or not you buy organic, choosing quality protein powder designed for high bioavailability makes it easier for your body to get the building blocks it needs.
With the help of your healthcare provider, organic protein powder can work alongside a healthy diet to support your muscles, organs, and tissues. And remember, you don't need to be an athlete to reap these rewards. 
Once you're ready to choose your supplements, we recommend ioWhey Protein and ioPea Protein for organic options. For a non-organic option that's also good for weight loss, we recommend ioProtein Reduced Calorie. 
Products like Clean Meal and Plantein by Kaged Muscle, or ioWhey or ioPlant by Performix are made using Ingredient Optimized supplements. While these products might not be USDA Organic certified, most include quality organic ingredients where it counts. Learn more about each option on their product pages before you buy.