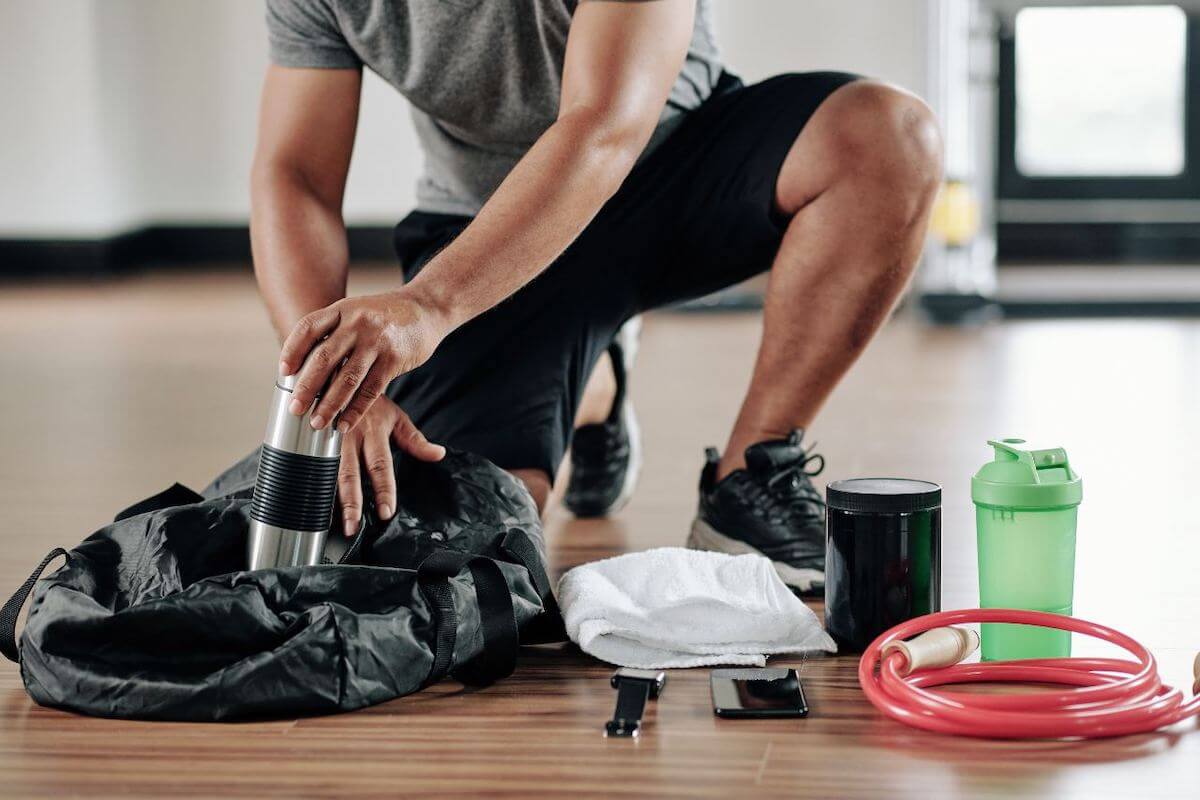 01 Sep

How to Get Ready: Gym Essentials for Beginners

Are you returning to the gym after a bit of a hiatus? Maybe you've never been much of a gym-goer and have decided to try something new with a gym membership. When starting any new endeavor, preparation is key, so we've cooked up a list of gym essentials for beginners to help you get ready.

Making the most of your gym experience includes time management, efficiency, and even entertainment. Being at the gym is generally the easy part. It's getting to the gym that can be a challenge. With that in mind, we've created this list of workout essentials that should be in your go bag. You'll maximize your time, minimize the chance to make excuses to stay home, and ultimately accomplish your fitness goals.
Your Go Bag: Gym Bag Essentials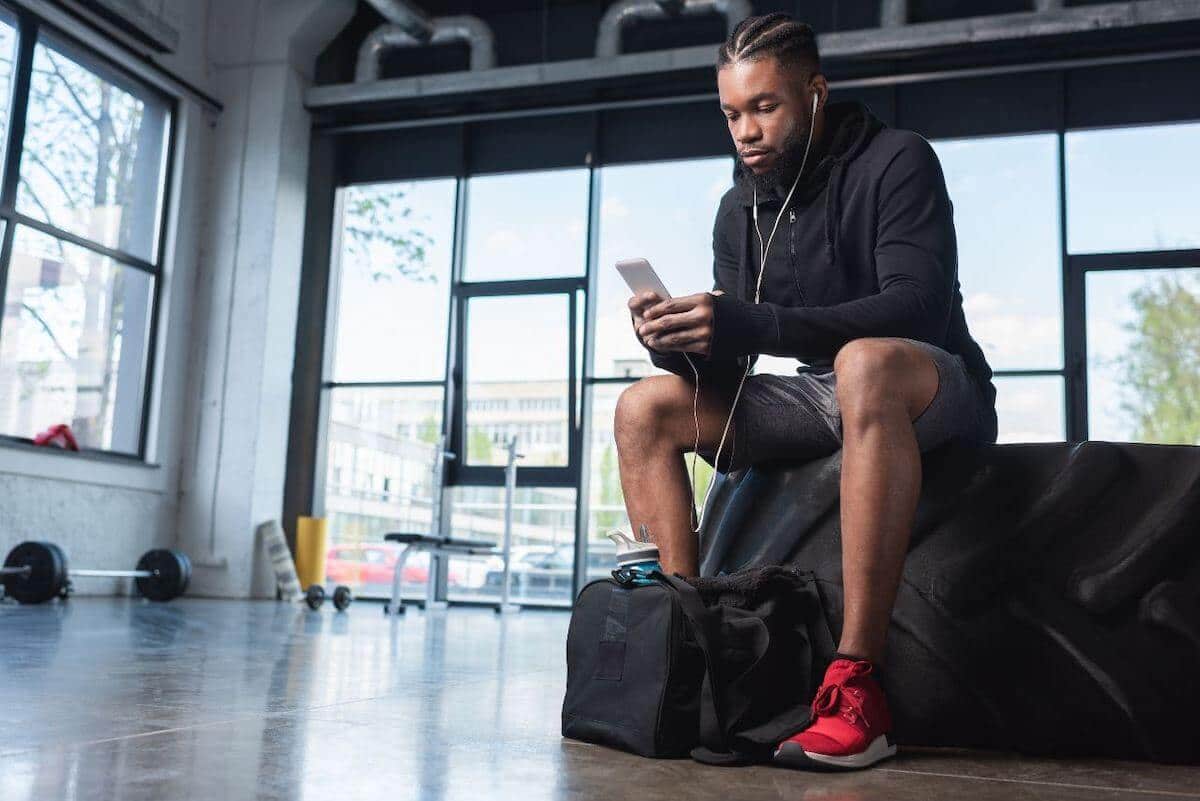 This may be an obvious place to start, but you'll need a gym bag if you plan to pack one. Get something that's easy to carry with a comfortable strap. If you have the option for monthly locker rental in your gym locker room, do that to lighten your daily packing load.
Get separate toiletries to leave at the gym or fill those little travel bottles — you might even leave your sneakers to make more space in your go bag. Pick up a combination lock at the store to keep things safe, even if you only have access to a day locker. It will help you have peace of mind when you're out on the floor.
If getting a long-term locker rental isn't an option, you might want a slightly bigger bag. Whether you're more of a backpack person or a duffle bag person, pick something that's not painful to carry when it's full. Now that the basics are out of the way, let's get into the real packing list of gym essentials for beginners.
Workout Gear
The two most common clothing scenarios for the gym are:
Arriving in your gym outfit before work or at the beginning of the day with your work/regular clothes packed
Arriving in your work/regular clothes on your lunch break or after work with your gym clothes packed
If you're bringing your work clothes to the gym, opt for a wrinkle-resistant outfit that you can easily fold into a bag, or bring your hanging clothes separately. The latter is a little more cumbersome, but you might be able to leave them in your car until it's time to hit the showers. Then you can go grab them right before.
If you're heading to the gym for lunch or after work, that's a little easier. Make sure you have comfortable shoes for your gym activities. For instance, on a heavy cardio day, you'll want supportive sneakers or running shoes that give you some bounce and lift.
On a weightlifting day, you'll want flat, rigid gym shoes that don't lift your heels up at all. These don't have to be anything fancy, you just want a flat-soled shoe. Chuck Taylors or slip-on Vans work great. A flat shoe will help you build stability for free weight and heavy barbell workouts, whereas a shoe that lifts your heel will tilt your pelvis forward and ruin your form.
Earbuds and Phone Holder
We won't bother listing your phone as a gym essential because you likely always have it with you. But having a great set of earbuds — especially wireless earbuds that are fully charged — is essential at the gym. Add to that a killer playlist that matches your workout energy and you've got a great start. Head over to Spotify and search the workout page or type in "gym playlist" to get some ideas, or create a playlist of songs that pump you up.
You also want to have a place to hold your phone that isn't your pocket. Do a quick online search for a waist belt or arm holster to strap your phone. The only pocket that would work is one that sits squarely (and tightly) on your leg and doesn't bend if you lift your leg up.
These types of pockets are usually found on biker shorts, leggings, or hidden under a hiking skirt. Avoid cargo pockets on loose-fitting shorts or an open pocket on any kind of bottoms. You don't want your phone sitting at the crease of your thigh, or it will affect your ability to hinge at the waist.
Toiletries
For the sake of specificity, it's nice to have a checklist of toiletries if you plan to clean up at the gym after your workout. Some gyms provide basic toiletries and towels for showering, but some don't. Just in case they don't, make sure your go bag (or locker) includes:
Clean towel: If your gym provides full-size towels, that's great. If not, bring your own gym towel
Body Wash and Face Wash: These are often provided by gyms, but it's a good idea to have your favorites on hand
Shampoo and Conditioner: These are often provided, but products are usually low-end
Deodorant: Nicer gyms will provide spray deodorant in the locker room, but don't count on it
Hairstyling Product: Keep any hair products in your gym bag, especially if you're heading off to work after your workout
Skincare: Since this can vary based on highly personal preferences, it's best to bring your own
Flip-flops: It's a good idea to wear flip-flops in the shower and around the locker room to avoid athlete's foot
If you wear makeup, you probably won't want to get doubles of everything in your makeup bag, but it wouldn't hurt to have doubles of a few basics. Having spare toiletries will eliminate any excuse for not working hard at the gym because of post-workout plans.
Hydration and Fuel
You never want to be at the gym without a water bottle. Going back and forth to the fountain will not only keep you at the gym longer, but it will almost certainly decrease your total hydration during your gym experience. Why? Because it's much easier to grab a water bottle that's next to you than it is to walk to a shared water fountain.
Fuel is another important thing to have in your gym gear lineup. Pack non-perishable snacks. If you remember to grab a piece of fresh fruit on your way out the door, munch on that as a pre-workout snack.
Choose high-quality non-perishables in the form of protein bars, nuts, seeds, or jerky. Another easy option is to buy a shaker bottle and scoop dry protein powder into your bottle so you can mix it with water and have a protein shake at the end of your workout — ioPea Protein and ioWhey Protein are excellent choices. Refueling with these highly absorbable forms of protein about 15-30 minutes after your workout will help with recovery and muscle growth.
Training Log
As you get into the routine of going to the gym, you'll want to record what you're doing so you can build upon what you've done with each visit to the gym. This is especially true for lifting weights. If you're a paper and pen type, grab a small notebook dedicated to your workouts and keep it in your bag so you always have it. If you'd prefer an app-based workout tracker, there are tons to choose from. They can be preloaded with workout plans or be open-ended for endless customization.
For example, maybe in the first month, you've done squats with the 45-pound bar. You look at your notebook/app and realize you haven't changed this up at all for the first month and decide to add five pounds to each side. Then, perhaps you notice that it doesn't really feel that much heavier to do that, so you add five more. Now you're working as hard as you were the first day you lifted 45 pounds.
Keeping track of your workouts gives you tangible evidence that your hard work is paying off and provides an easy way to take note of your progress and keep the momentum going.
Prepping for Your First Time: Gym Essentials for Beginners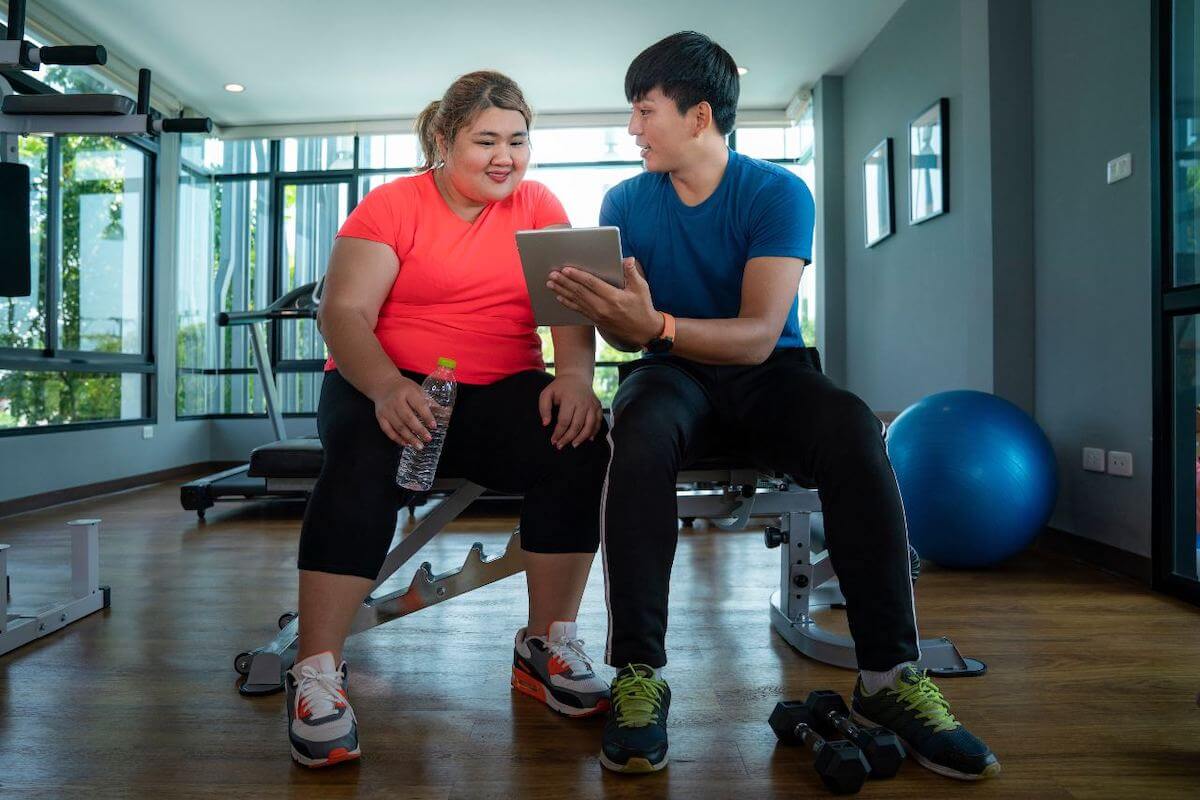 Now that you know what's going in your gym bag, it's time to figure out what you'll be doing at the gym. Having a plan for any big lifestyle shift is always a good idea. It gives you a well-thought-out roadmap to follow rather than trying to make on-the-spot decisions. For a first time gym-goer, it can be overwhelming to wait until you get there to make decisions about your workout.
Consider Hiring a Personal Trainer or Joining a Class
Paying for a personal trainer can be pricey, but if you're heading to the gym for the first time and don't have any experience in home workouts, you will almost certainly need a guide on the initial part of your workout journey.
Personal trainers can help you determine your fitness goals and set out a clear path to help you achieve them. They know how to create warm-ups for you that will help prevent injury. They know the most effective forms of cardio and aerobic training for weight loss if that's one of your goals. They know how to set up the gym equipment so that it fits your height and size for strength training and to prevent injury. They can tell you about each piece of equipment and empower you to eventually do workouts on your own.
Talk to your gym personnel to find out if there are any special deals or discounts if a personal trainer is out of your budget. And if you're not quite ready to work with an individual one-on-one, make sure the gym you join offers classes you'd like to try. A group setting is a great place to get started. Once you make friends in your class, you'll have a few more accountability partners to help you stick to it.
Schedule Your Workouts
Put your workout schedule on your calendar the same way you would any other meeting. This is one way to hold yourself accountable for going when you say you're going to go (so is making time with a trainer). Map out when you'll do each workout and include that in your calendar notes. If there are classes at your gym you want to take, write that in as well. Going to classes is another way to help stay consistent. Here's a sample week:
Monday: Upper body
Pull-ups
Bench press
Assisted dips
Lat pull-downs
Tuesday: TRX class
Wednesday: Rest
Thursday: Lower Body
Kettlebell swings
Squats
Calf Raises
Lunges
Friday: Yoga class
Saturday: Core workout at home
Sunday: Rest
These are just ideas to tag in your calendar so that you know what you're doing each day at the gym. You'll have your notebook with you to go into detail about sets, reps, and weight, so there's no need to put that in your calendar.
Work Out Like a Pro With These Gym Essentials for Beginners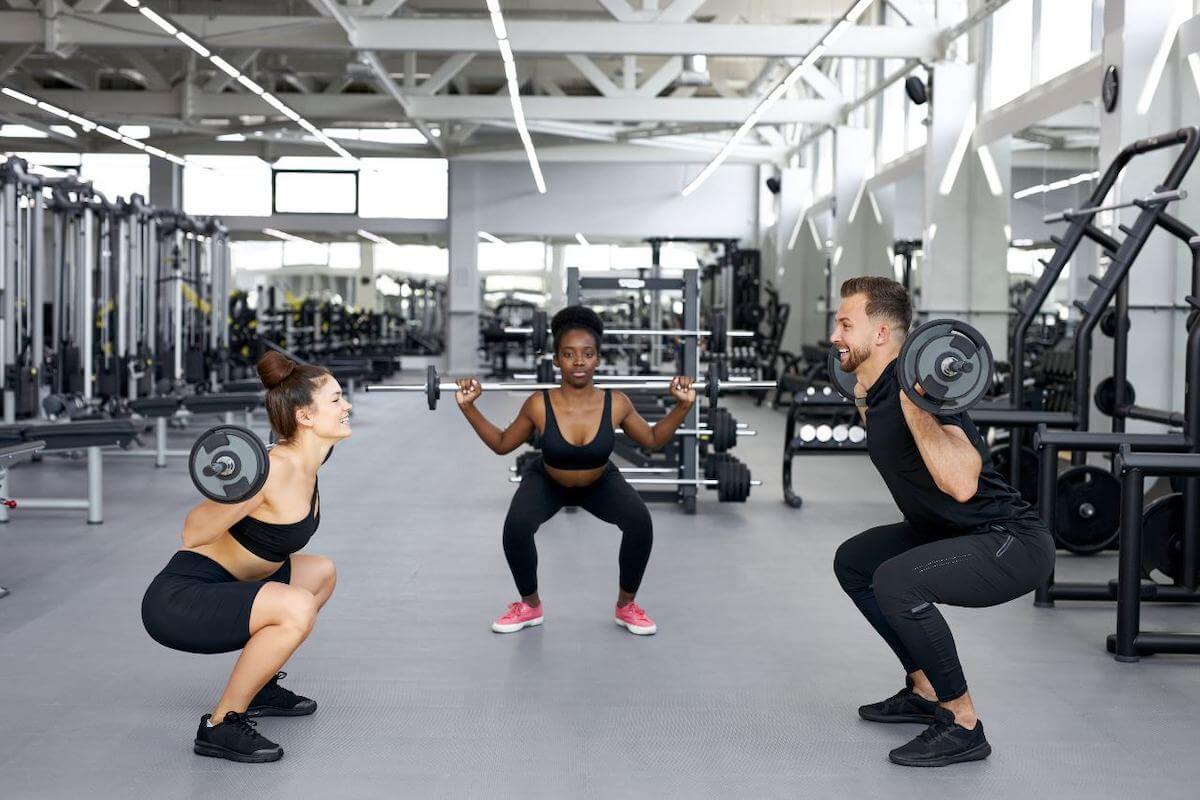 Joining a gym could be the first step of your wellness journey. We're confident that this list of gym essentials — both what goes in your gym bag and the best way to approach your early visits as you build a habit— will help you on your way to becoming the best gym-goer you can be. Stick to the basics: grab your go bag, call a trainer, and mark your calendar for a daily date with yourself. You deserve it!